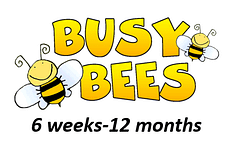 Annual Registration Fee: $ 200.00     Weekly Tuition: $280.00
Program for Infant/Toddler Care  (PITC) teaches that good infant care is neither baby-sitting nor a miniature preschool setting. It is a special kind of care, characterized by respectful, responsive relationships.
Infant/toddler caregiving emphasizes child-directed learning. Policies fundamental to this approach include primary care, small groups, individualized care, cultural responsiveness, and the inclusion of children with special needs. 
This approach also sees the setting as critical. PITC personnel designed the environments at the Academy to ensure safety, offer infants appropriate developmental challenges, and promote optimum health for the children. For additional information about PITC go to their website: www.pitc.org.
Contact us for more information
Click here to begin the enrollment process